Excited about your rental property being a passive investment?
How excited are you now...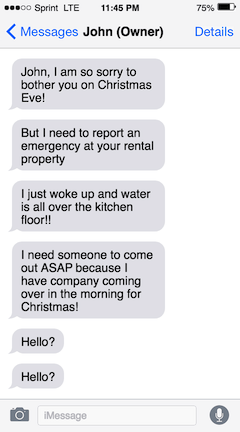 Let's make your investment passive again by learning crucial steps in property management. It will save you time, headaches, and phone calls. We will show you show.
Contact Us
We want to make sure our information is tailored to you. If you are an Airbnb host, landlord, 1st time investor or are interested in getting started with investment real estate, what are you struggling with? Send us a message and we will work to answer your questions on this page.
Content coming soon...